Adaptive Kitchen Equipment
This resource was developed in partnership with our inclusive health advisory coalition consisting of professionals and community members. This resource is intended to inform individuals about the various tools that can make cooking more accessible for all.
If there is a tool missing that needs to be added, please email wellness4ky@uky.edu
---
Cutting, Slicing, Peeling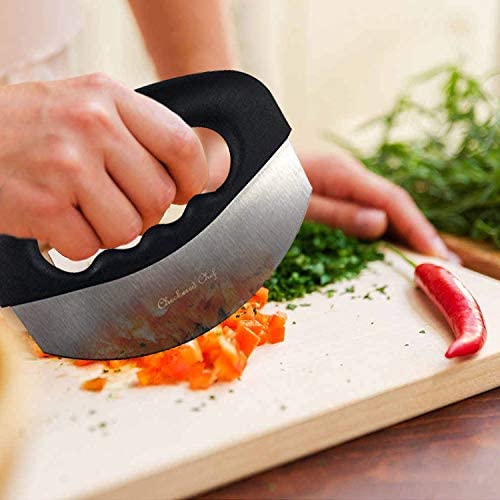 Rocker Knife
The rocker knife can be used to easily chop and mince herbs and vegetables through a rocking motion.
$9.95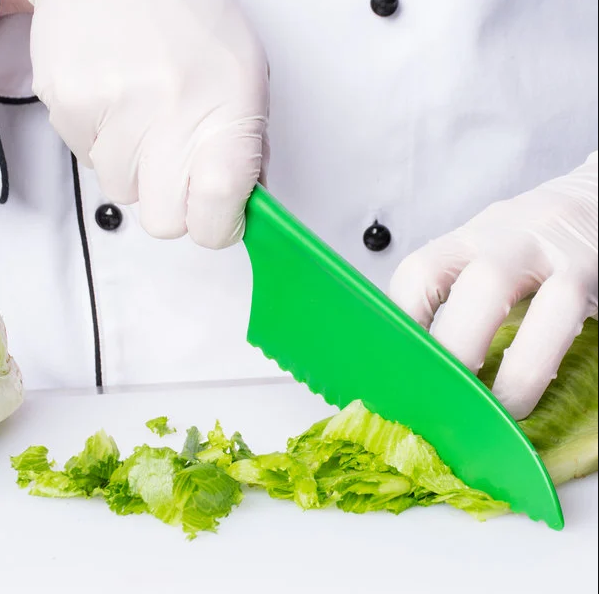 Zyliss Lettuce Knife
Specially designed knife to cut lettuce and prevent browning.
$4.99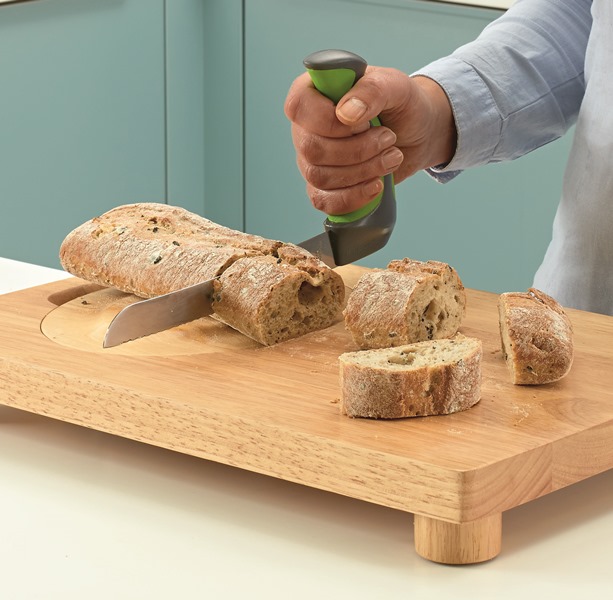 Easi-Grip Bread Knife
Bread knife with an alternative grip for better stability.
$15.95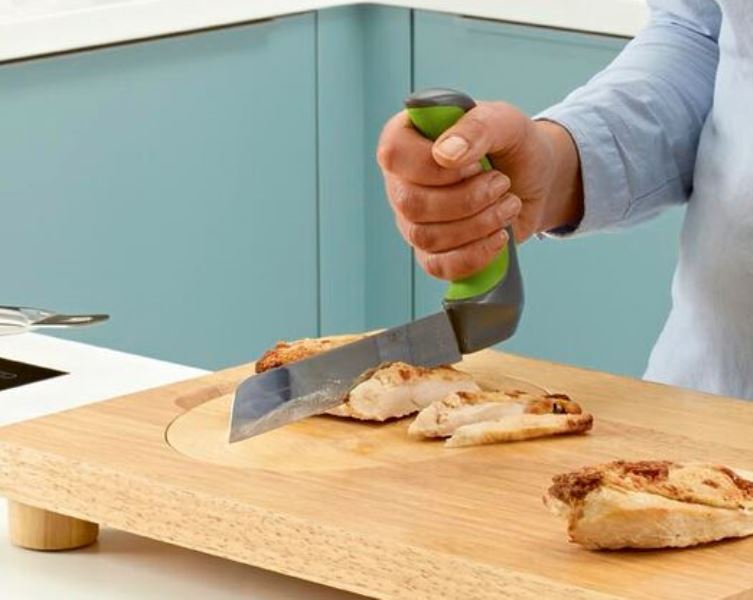 Easi-Grip Carving Knife
Carving knife with an alternative grip for better stability
$15.95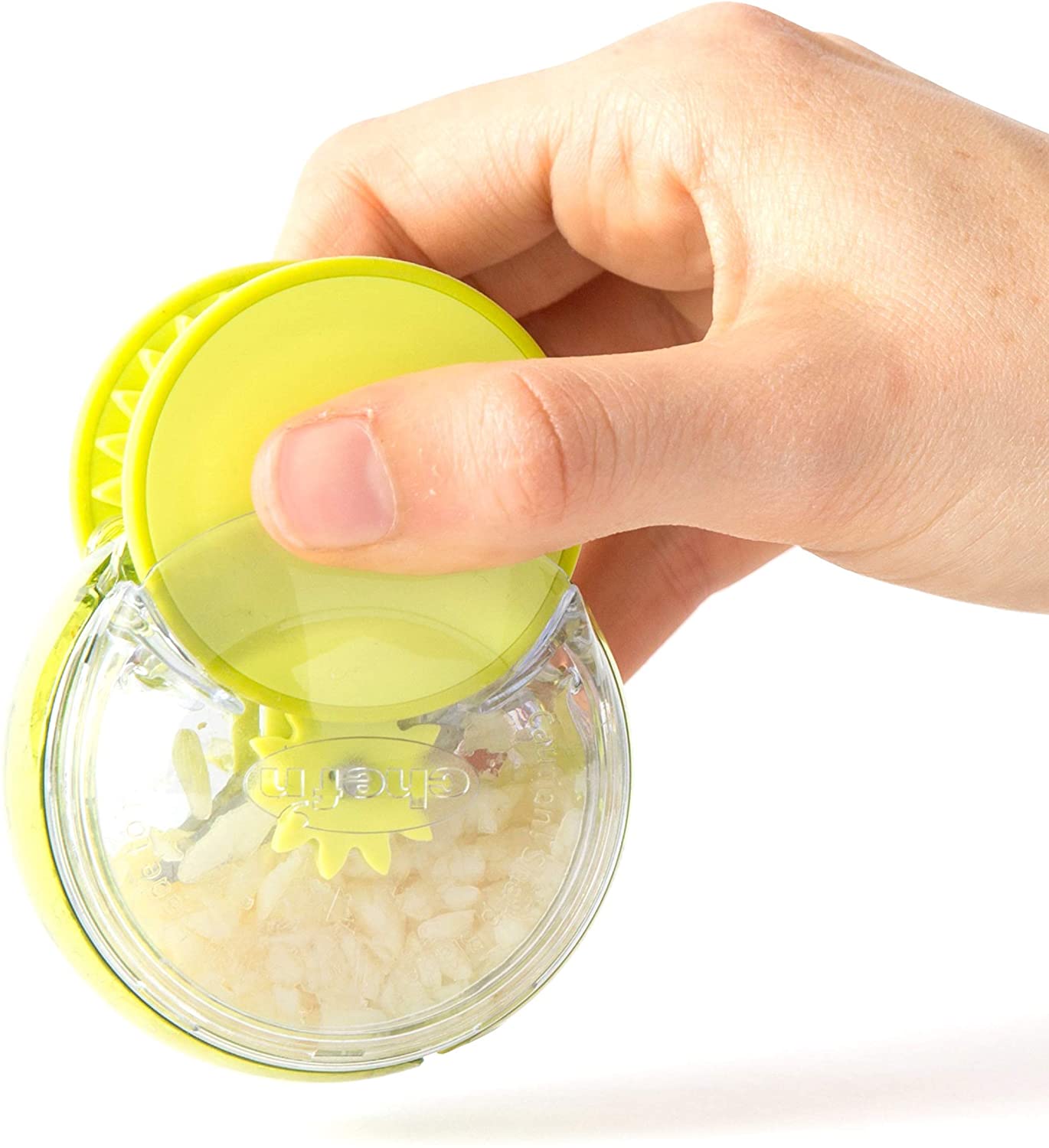 Garlic Chopper
A tool that rolls across a surface and chops garlic.
$12.99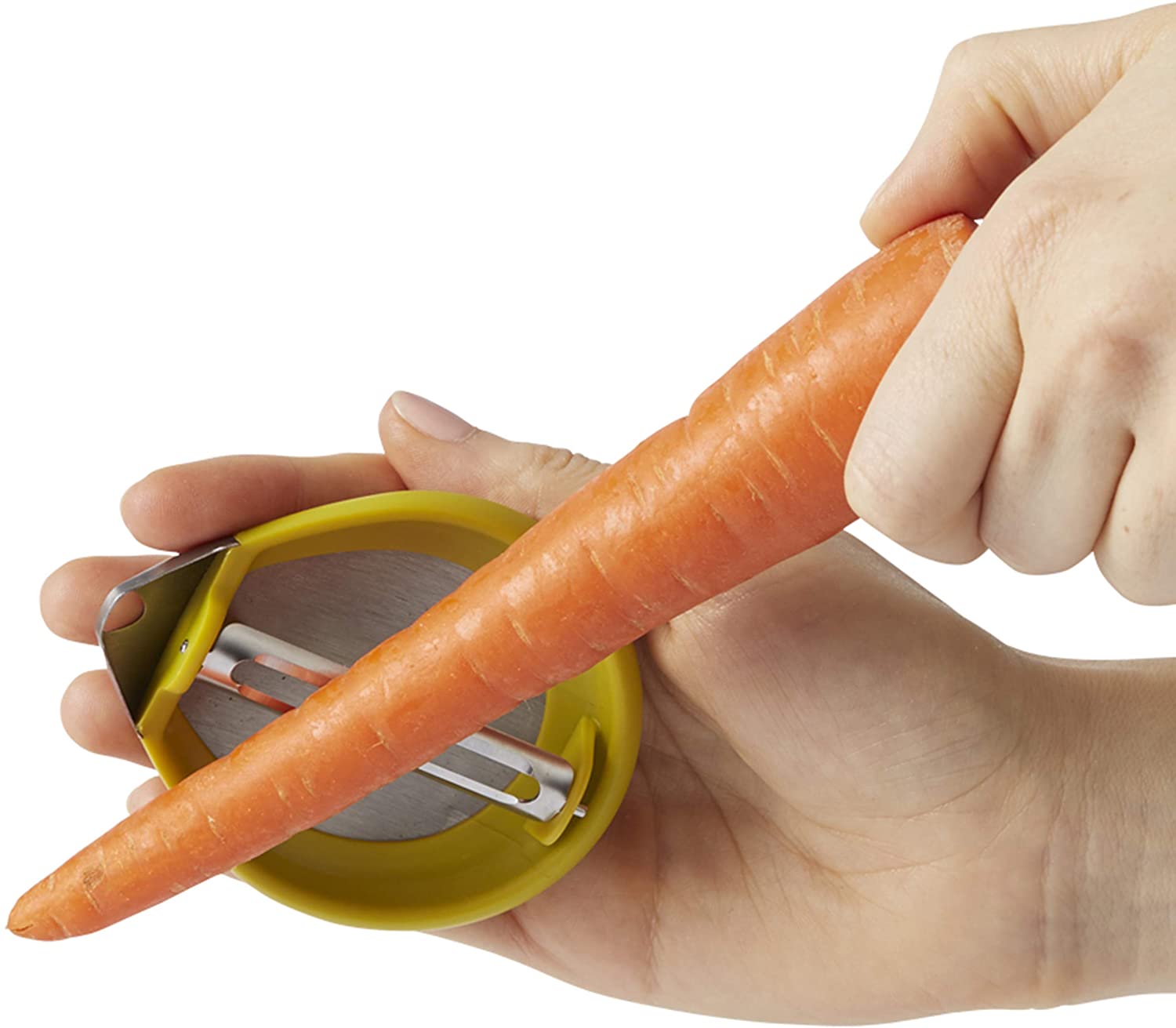 Palm Peeler
A vegetable and fruit peeler that rests in the palm of your hand.
$6.89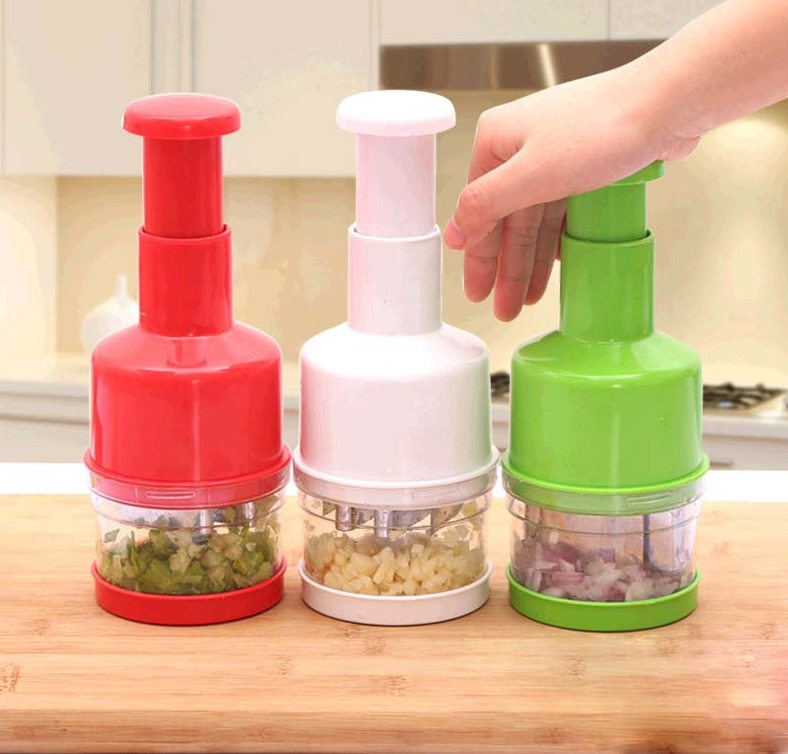 Food Chopper
Hand press food chopper and dicer.
$25.49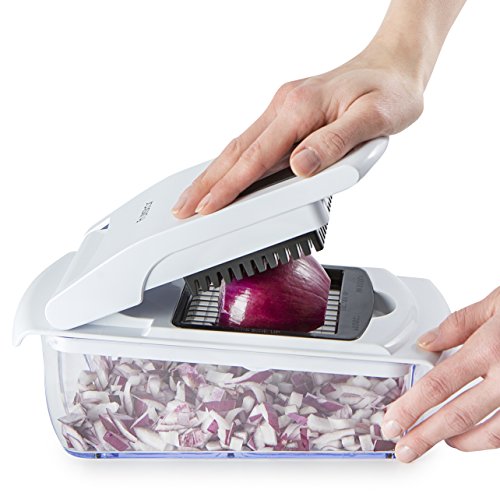 Multi-Use Slicer
Hand operated multi-use slicer for chopping, slicing and dicing.
$23.97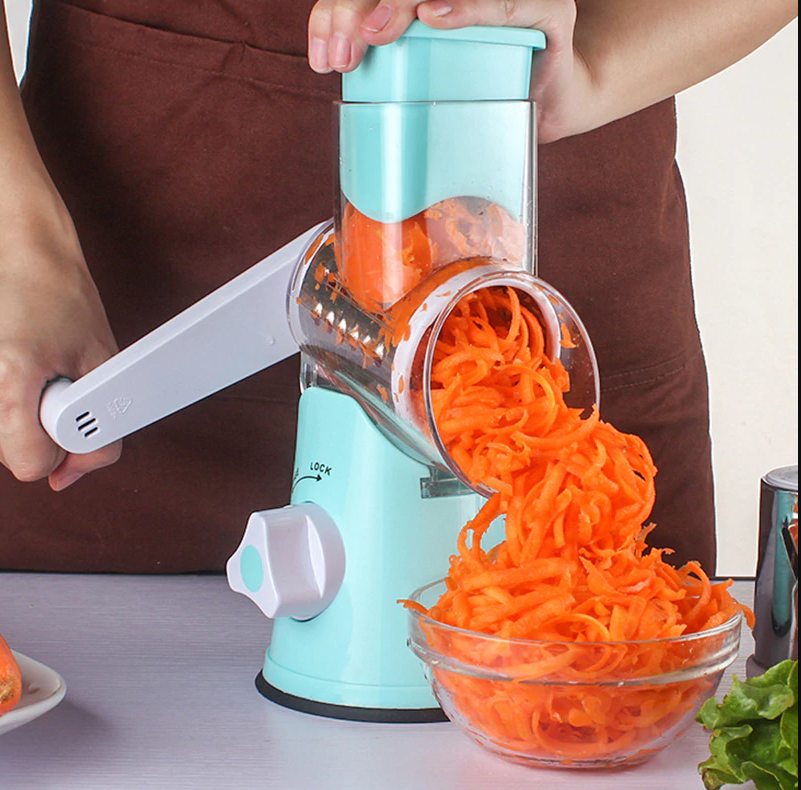 Hand Crank Vegetable Slicer
Multi-use tool that cuts, grates, and slices vegetables by turning a crank.
$19.00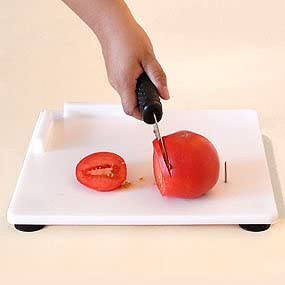 One Handed Cutting Board
Cutting board with stability for one-handed cutting.
$60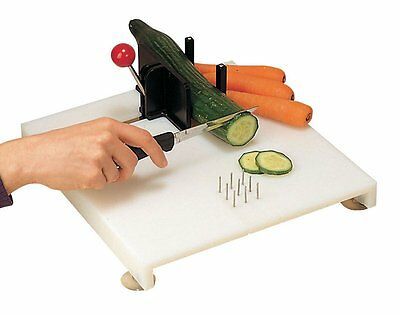 One Handed Cutting Board
Cutting board with stability for one-handed cutting.
$86.99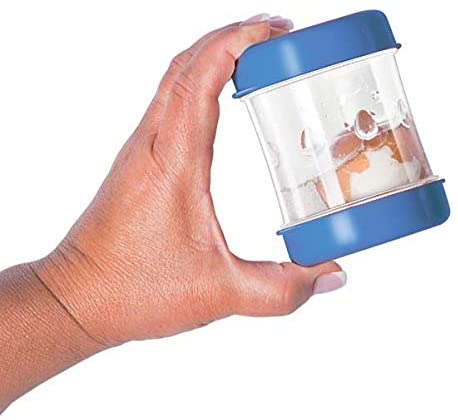 Boiled Egg Peeler
Peel an egg with just a few shakes.
$14.95
---
Mixing and Measuring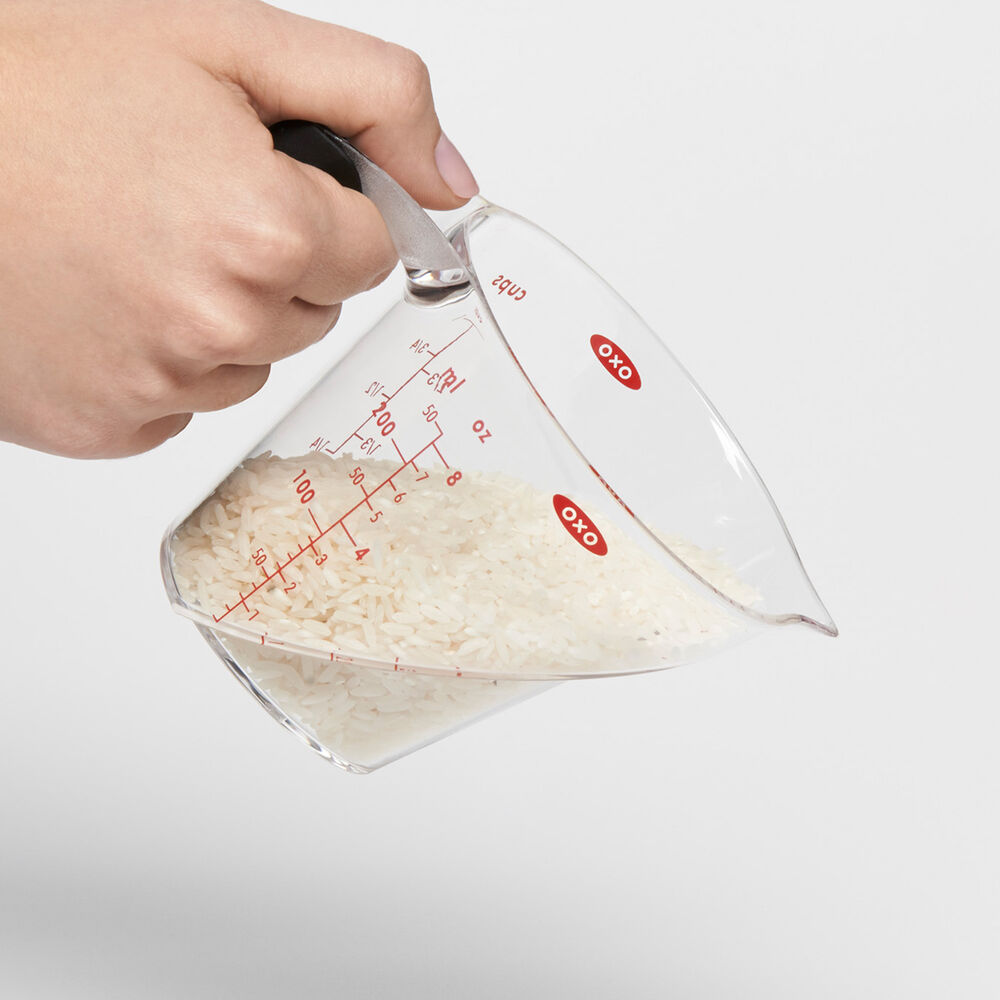 Angled Measuring Cup
This angled surface measuring cup allows you to read the measurement from above.
$8.99
Batter Bowl
Bowl with bright red measurement markings for easy visibility. The handle and non-slip base allows for increased stability.
$14.99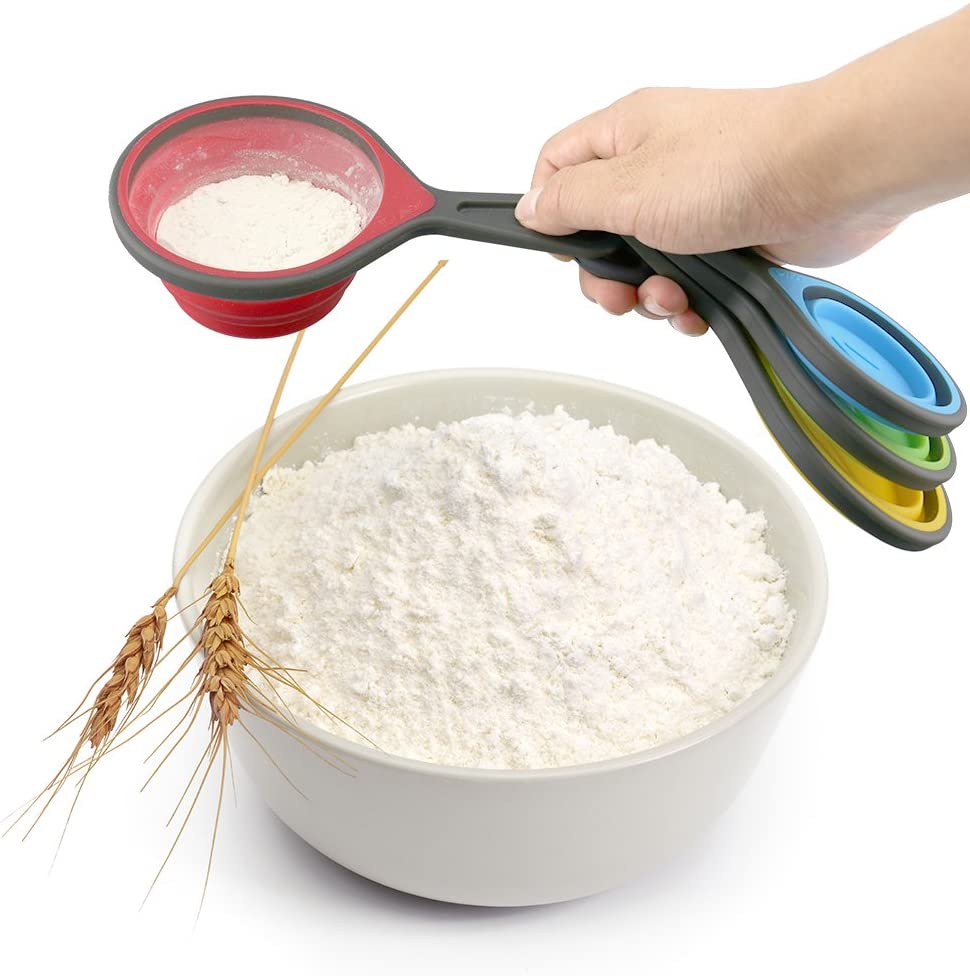 Collapsible Measuring Set
These collapsible measuring cups and spoons allow for easy storage. The cup sizes are color-coded to help with measuring.
$10.99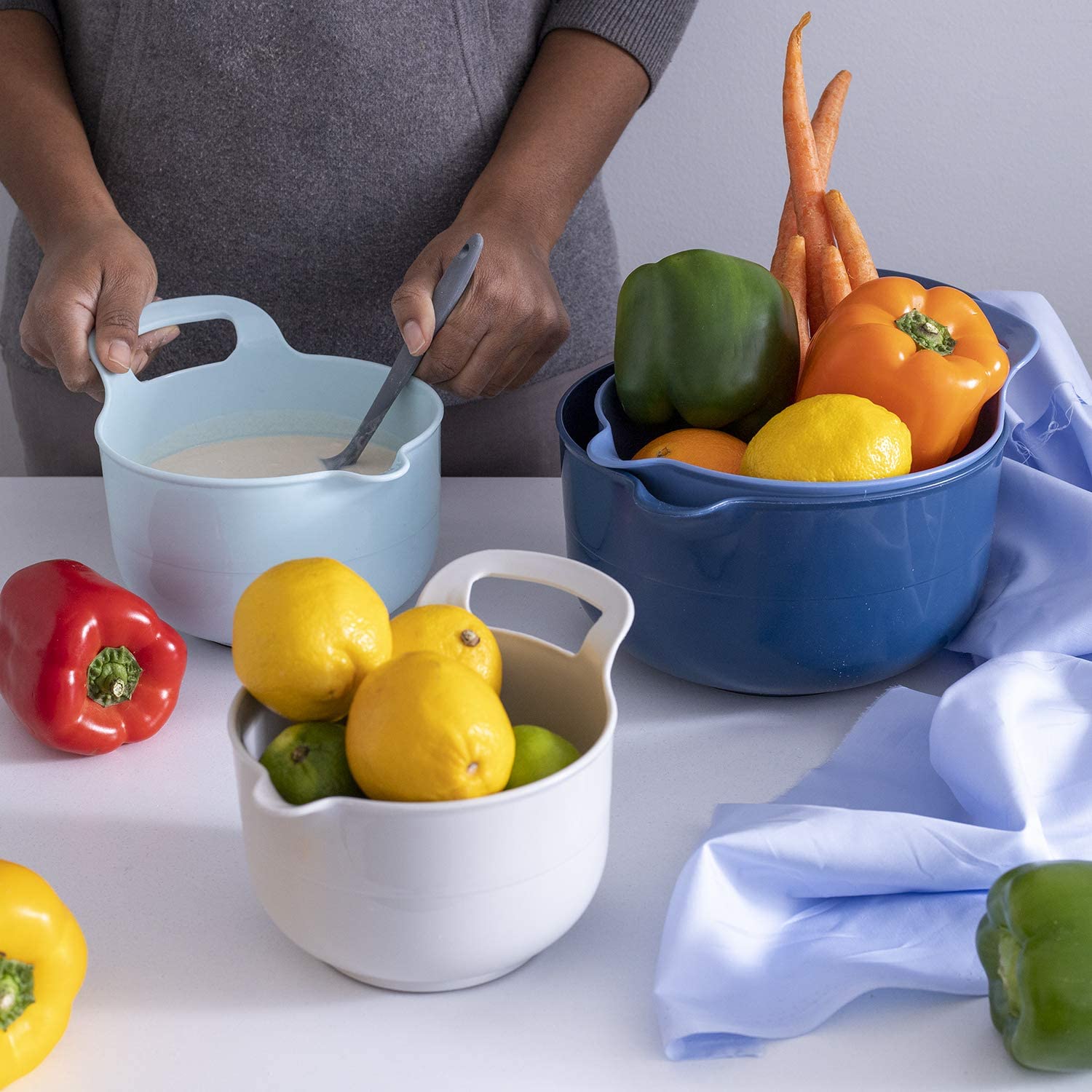 Mixing Bowls
4 piece mixing bowl set with different sized bowls. Each bowl has a handle for increased stability.
$14.99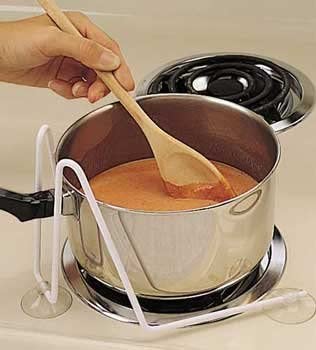 Pan Holder
Pan holder that attaches to stove-top to increase stability for one-handed stirring.
$16.88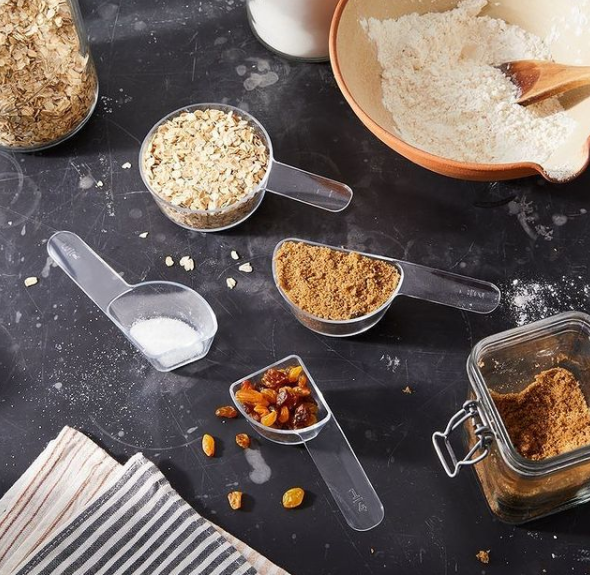 Visual Measuring Cups
With these visual measuring cups, the shape tells the size!
$24.00
---
Opening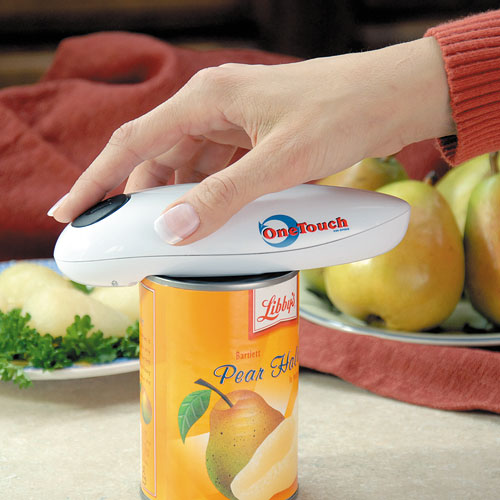 One Touch Can Opener
Electric can opener that opens cans with the push of a button.
$16.37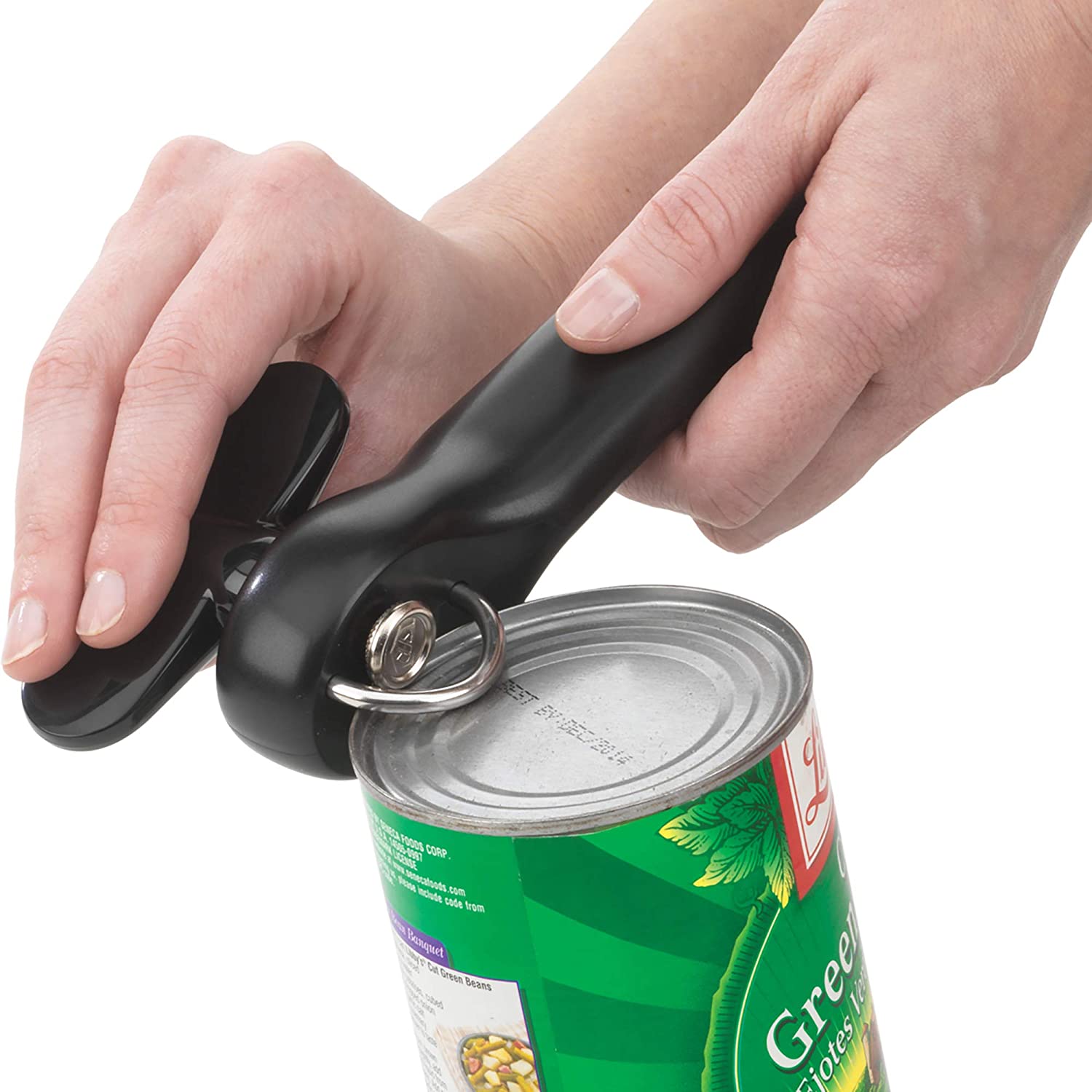 Smooth Edge Can Opener
Can opener that leaves smooth, safe edges after opening.
$9.99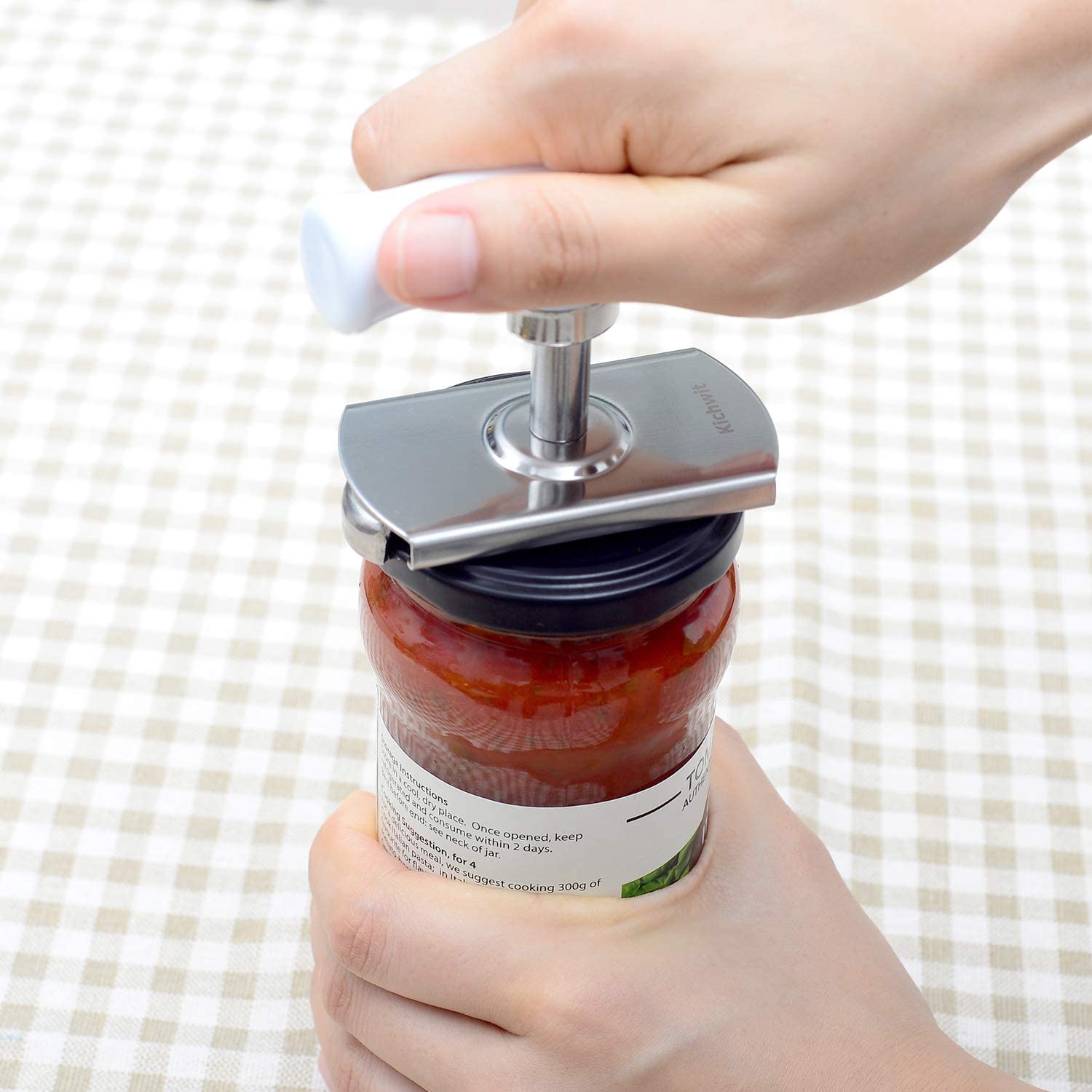 Jar Opener
Easy-twist jar opener for lid removal.
$8.99
Knob and Handle Turner
Specialized knob turner to provide easy twist for and sturdy grip for knobs and handles.
$17.00
---
Safety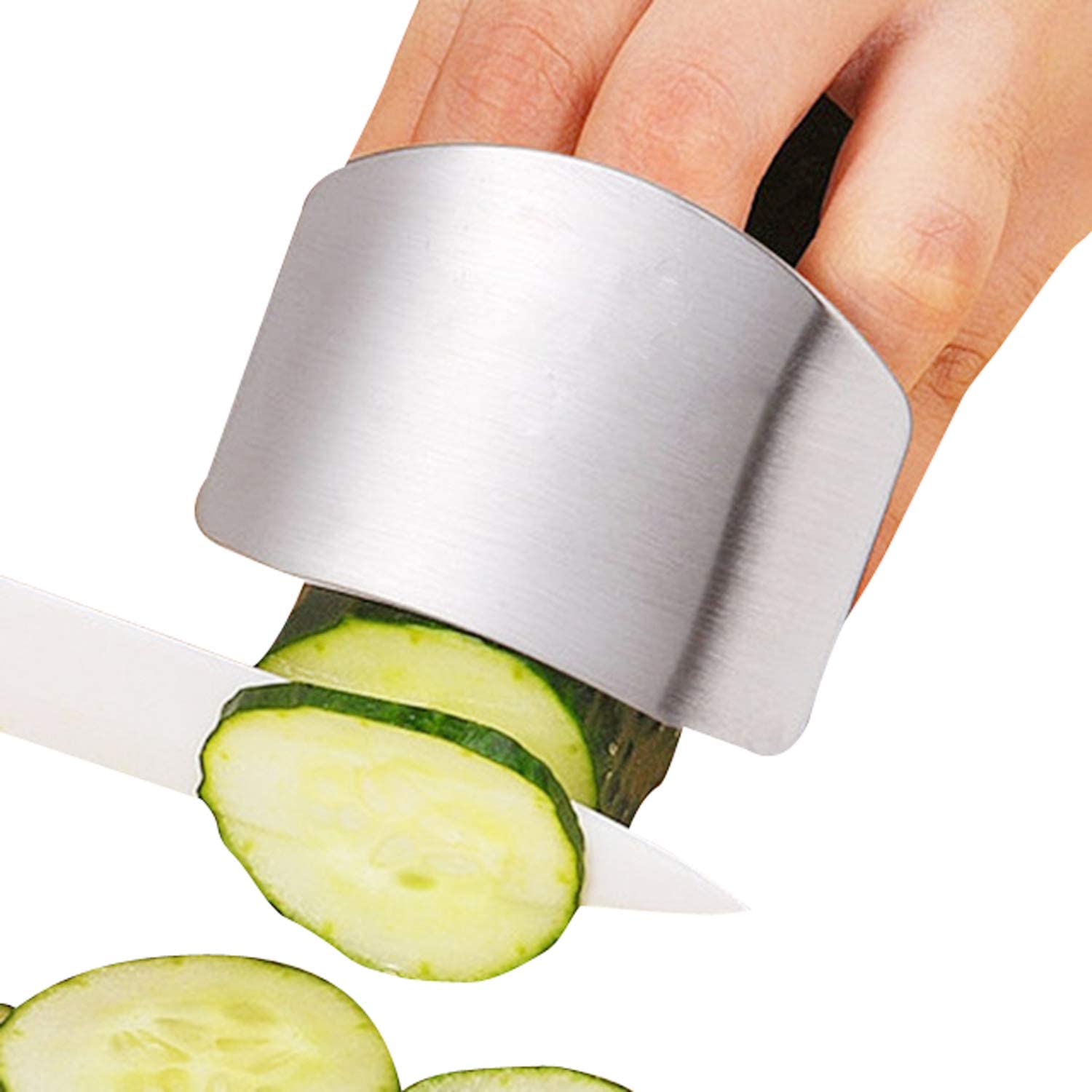 Finger Guard for Cutting
Finger protection for safe cutting.
$4.89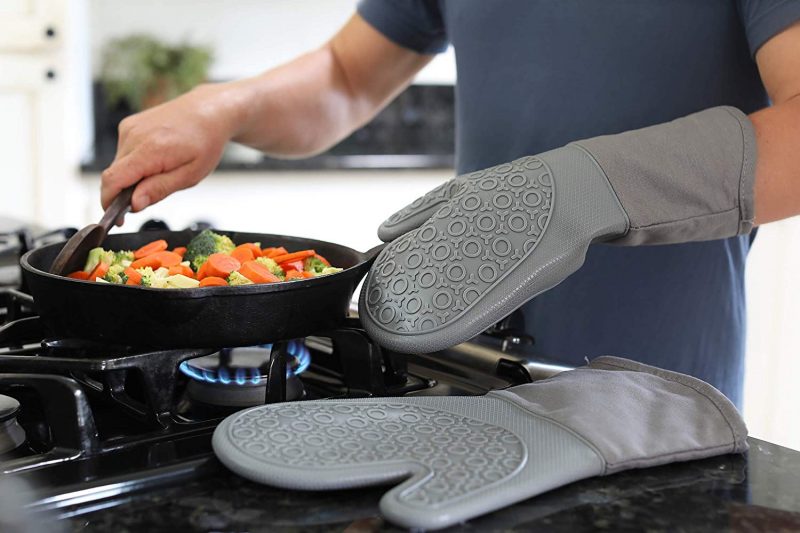 Heat Protective Cooking Gloves
Silicone oven mitts that protect the hands and forearms from heat.
$11.87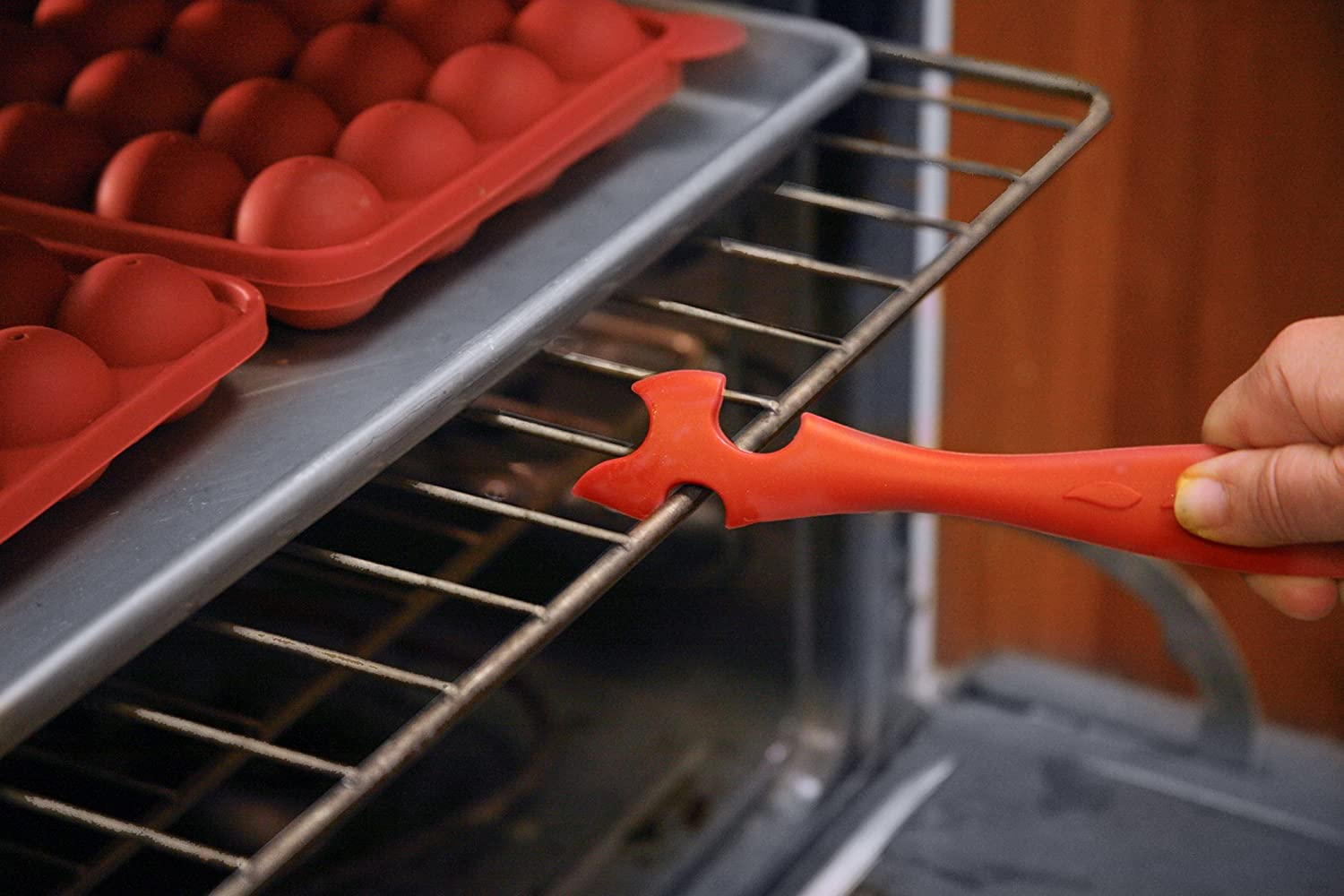 Oven Rack Tool
This tool allows you to push and pull a cooking tray into a hot oven.
$6.31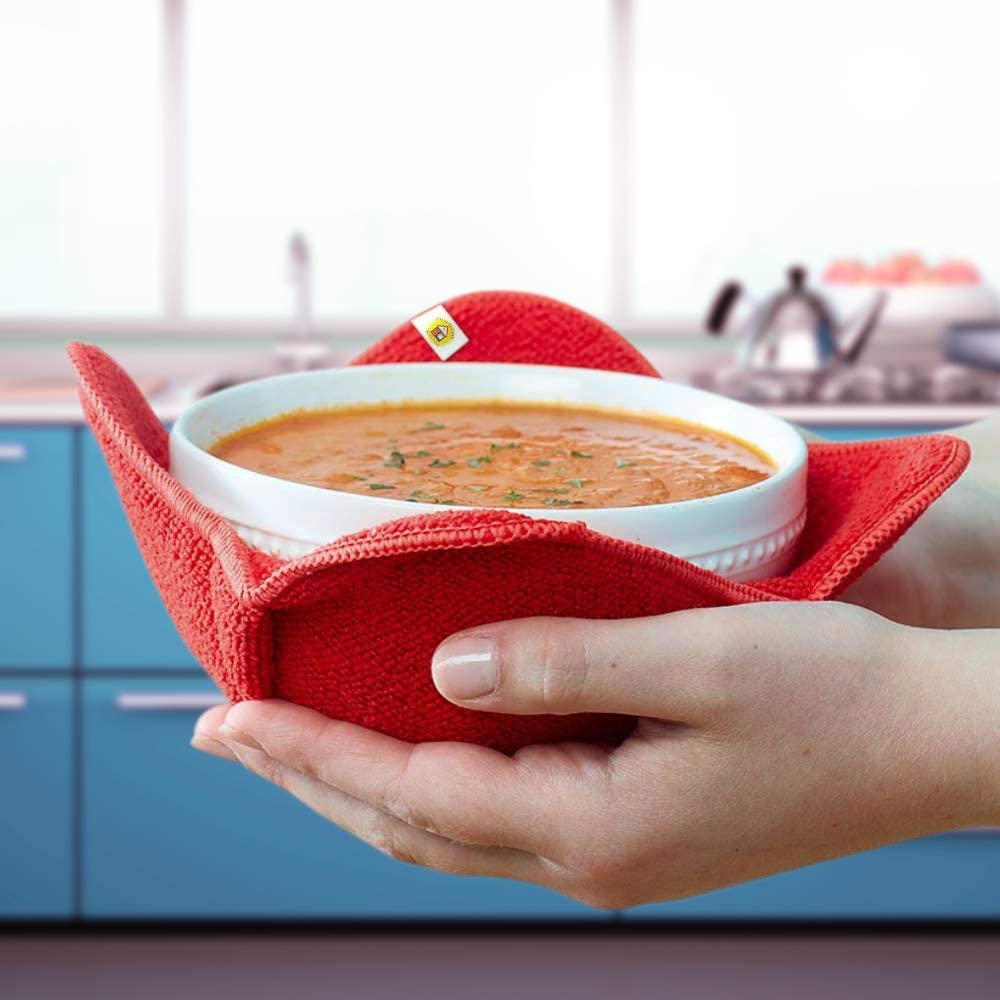 Bowl Cozy
Microwave safe holder to protect hands when grabbing hot bowls.
$9.99
---
Other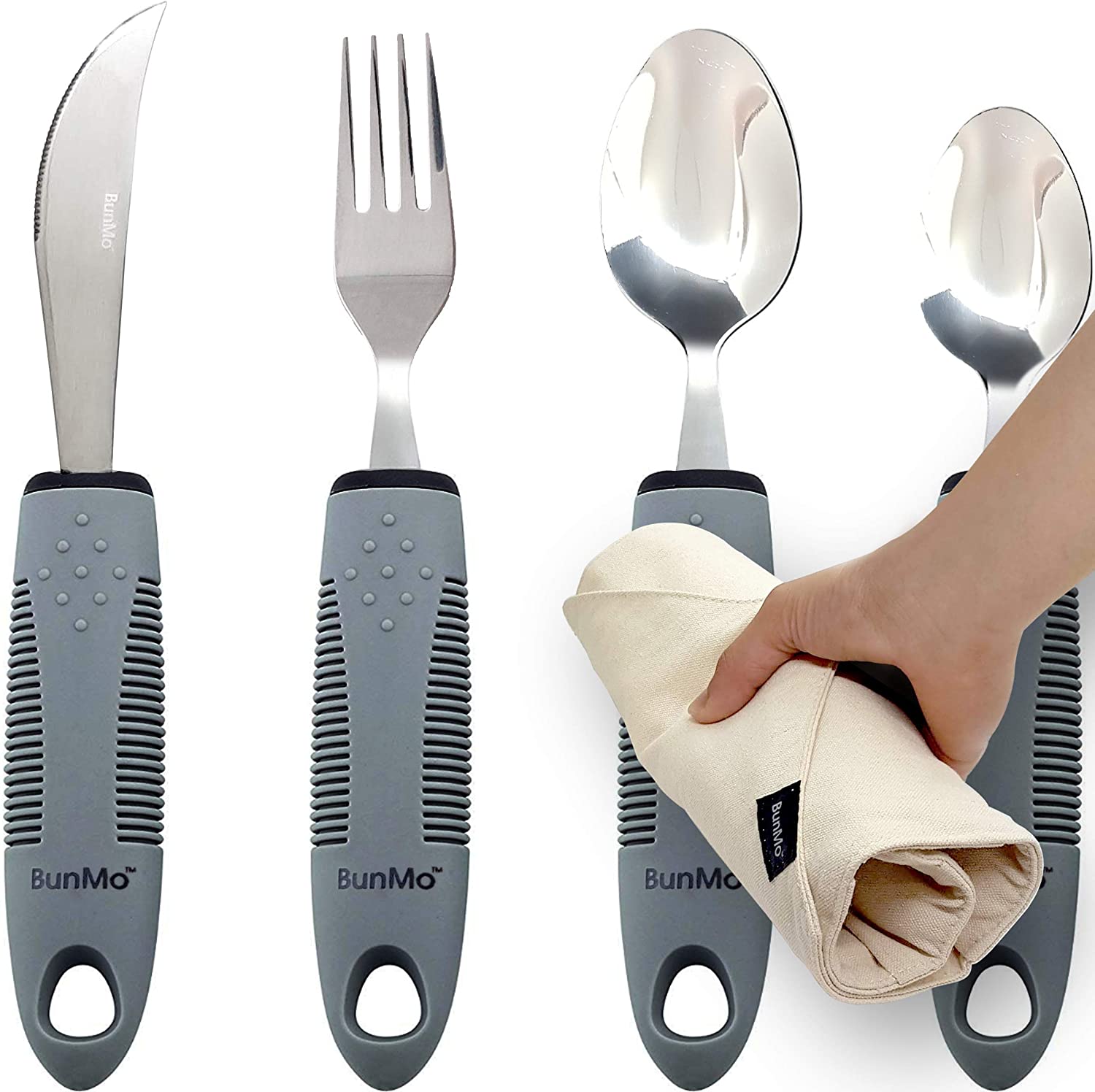 Adaptive Eating Utensils
Eating utensils with adaptive grips.
$18.49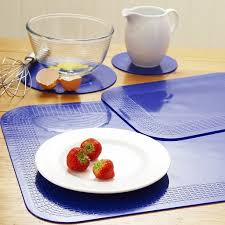 Non-Slip Mats
Anti-slip mat to provide stability for cups, plates and bowls while cooking and eating.
DIY: use non-slip carpet backing
$27.12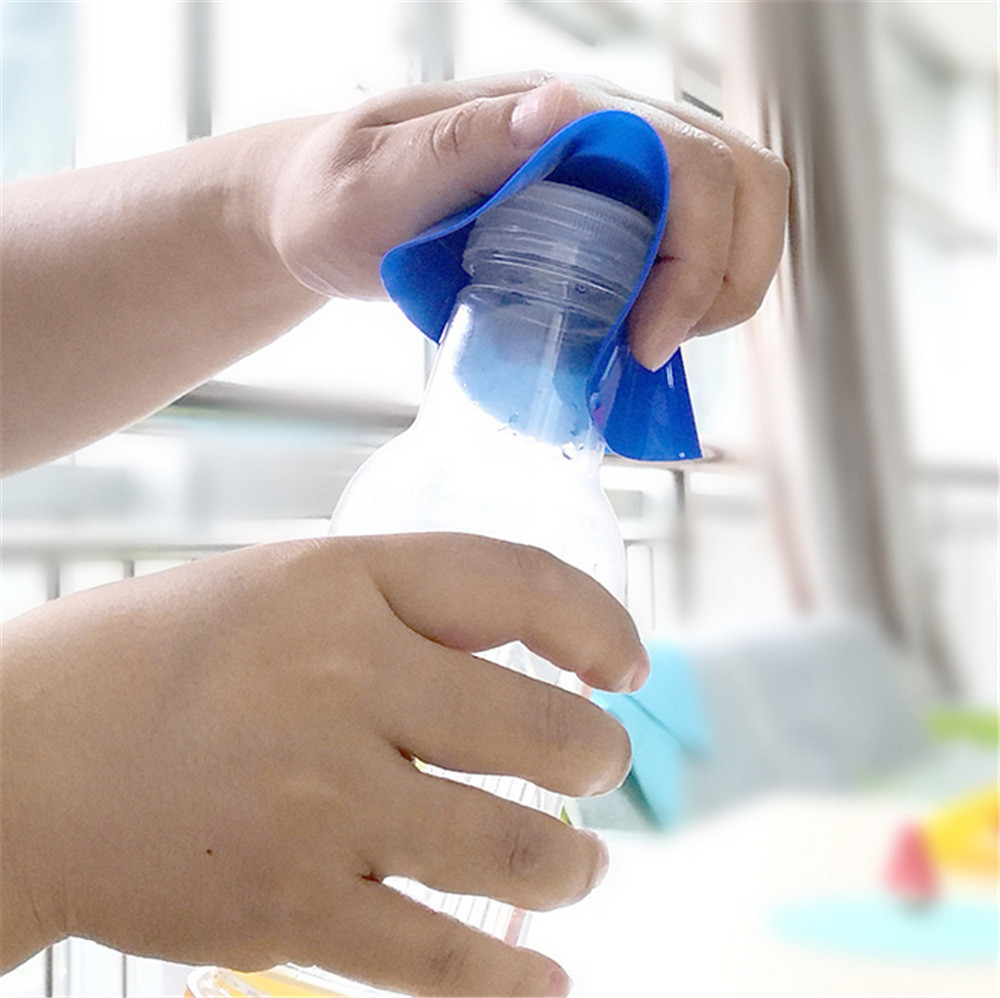 Multi Purpose Silicone Mat
Multi-purpose silicone mat to serve as a potholder, use as a jar opener, or even to help peel garlic.
$14.04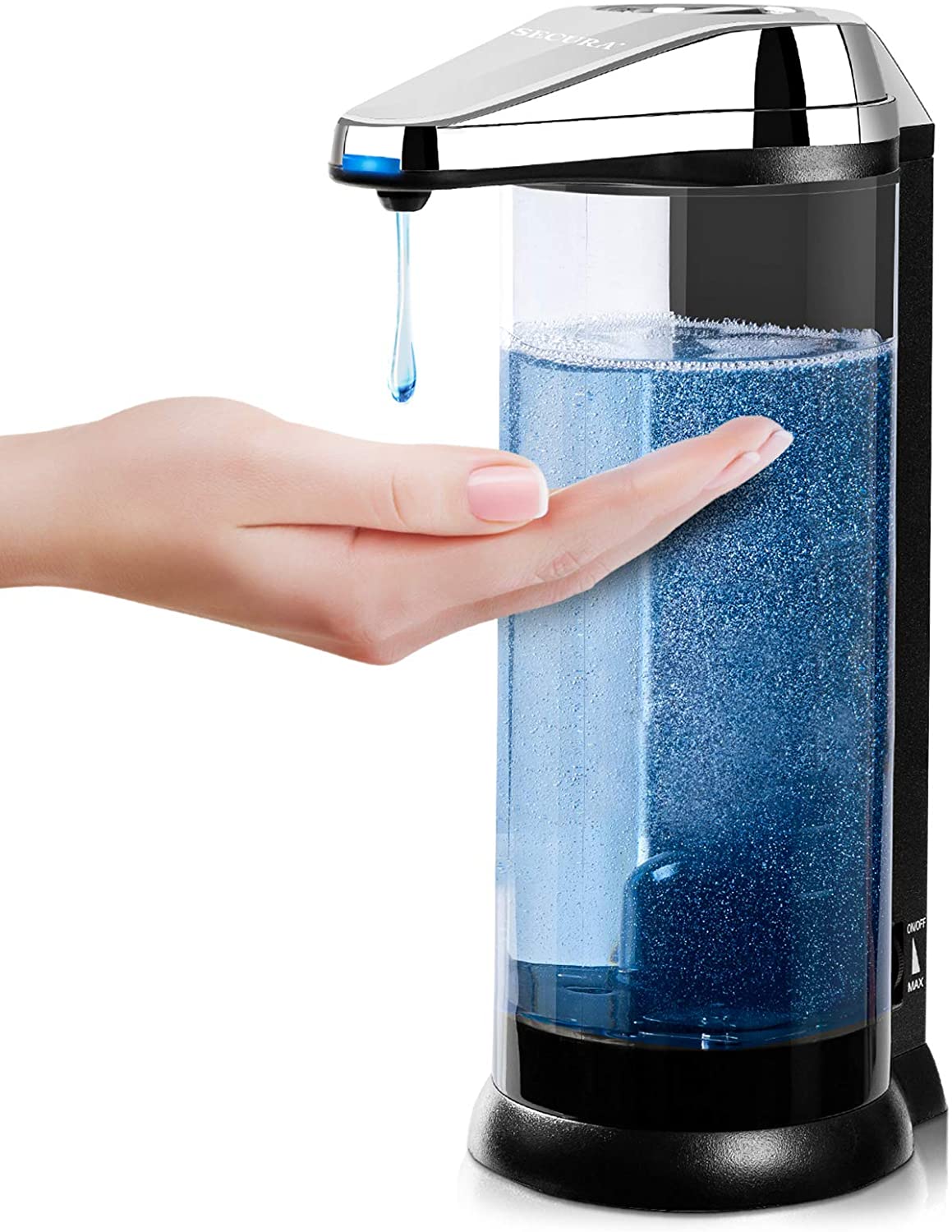 Touch Free Soap Dispenser
Touch free soap dispenser.
$29.99
---

---
* KIHC does not endorse any particular product on this page nor receive any monetary compensation for items purchased. If a product is out of stock, a website's suggested substitute should be appropriate, although KIHC cannot make any guarantees. KIHC does not own the rights to any of these images.
This webpage was last updated on February 2, 2021.
This webpage was supported by the Grant or Cooperative Agreement Number DD000010, funded by the Centers for Disease Control and Prevention. Its contents are solely the responsibility of the authors and do not necessarily represent the official views of the Centers for Disease Control and Prevention or the Department of Health and Human Services.