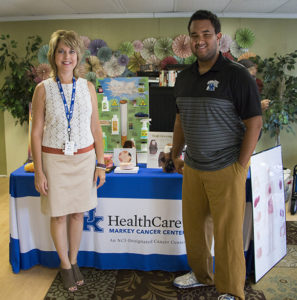 The Human Development Institute's Kentucky Inclusive Health Collaborative and the Markey Cancer Center partnered together to offer inclusive cancer prevention education. The program was adapted from the Get Fit, Be Smart, Don't Start curriculum and geared specifically toward adults with varying disabilities across the state. There is a high need for cancer prevention education among this population because people with disabilities experience cancer, stroke, diabetes, and heart disease three times more often than the general population.
"Over 33 percent of adults in Kentucky have some type of disability – one of the highest rates in the nation – and they're not getting the attention they need as far as health and wellness education, like understanding the importance of getting a mammogram, a Pap test, a colonoscopy or other prevention measures," said Melissa Hounshell, former Markey Cancer Center community outreach director.
This fun and interactive health education program engaged people with disabilities and their support networks to learn about the importance of advocating for themselves to doctors, asking about cancer screenings, and taking a proactive role in their own health. Hounshell presented the inclusive program in community organizations across the state along with co-facilitators Melanie Hunter, Markey's former community outreach coordinator, and Morgan Turner, who is KIHC's health education specialist and has a disability.
"We want to create a culture of more engagement and more advocacy for good health, which will, in turn, foster partnerships between the disability community and the health community," said Lindsey Mullis, health and wellness program director at HDI. "Our goal is for individuals with disabilities to take better care of themselves and we, as health professionals, can do a better job of taking care of them. This is an incredible opportunity to start that conversation."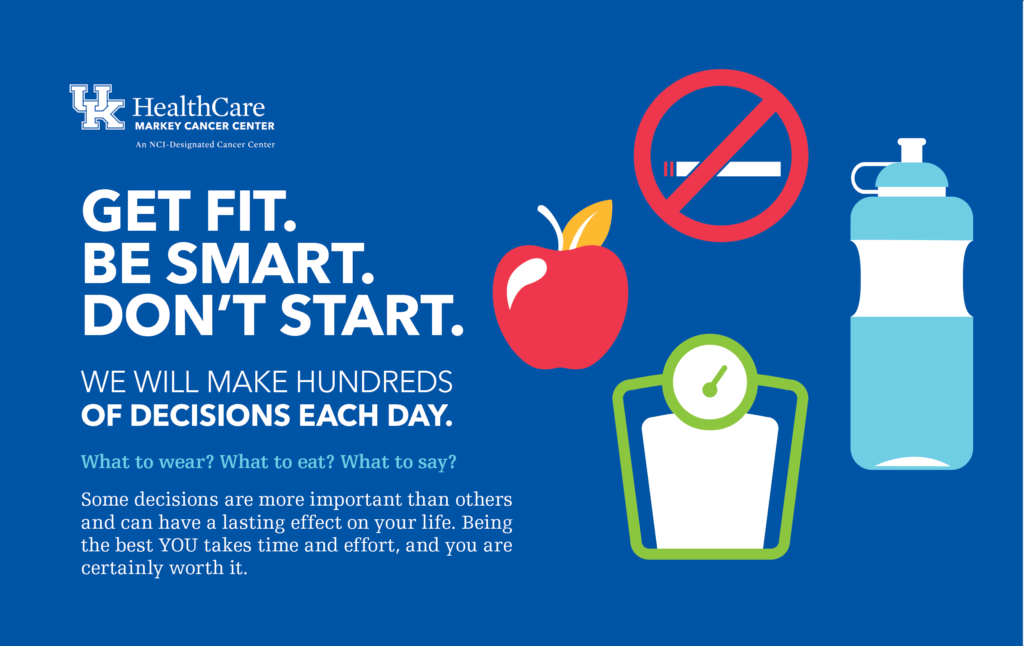 One participant shared "great conversation and teaching, great class, great folks, great teachers, everything is great, nice people, very helpful, helpful, good topics."
---