The Kentucky Inclusive Health Collaborative provides a variety of training and education opportunities on numerous topics important to health, disability, and inclusion.  Specifically, community engagement efforts focus on educating health professionals and communities about successful strategies for inclusion that support good health for all individuals. Community education and outreach serve as a cornerstone of all KIHC project objectives.
In addition to these broader project efforts, 60 to 90-minute training sessions and presentations are offered in school environments ranging from elementary to collegiate, community or self-advocate groups, and health professional organizations. Many of these sessions are a part of the larger University of Kentucky Human Development Institute Lecture Series. Titles and brief descriptions of available sessions are listed below. If you are interested in any of these educational opportunities or looking for a topic not listed, please contact KIHC staff at wellness4ky@uky.edu to inquire about specific or targeted trainings to meet your unique needs.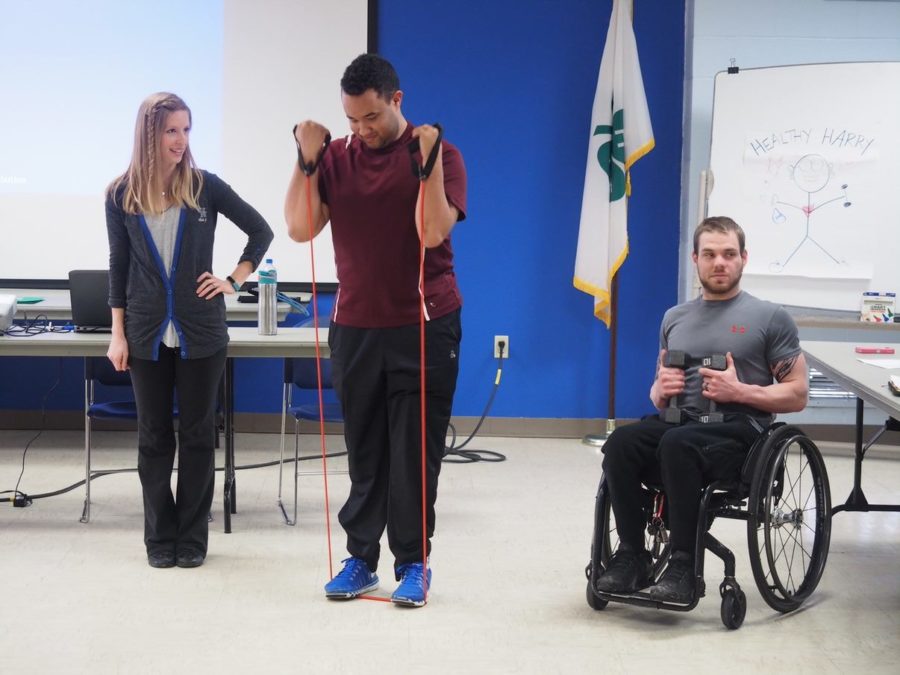 Inclusive Health
Individuals with disabilities are 3 times more likely to experience heart disease, stroke, diabetes, and cancer. Kentucky is one of the highest ranked states with a disability rate. This lecture provides an overview of the health disparities experienced by people with disabilities, along with providing insight on strategies for inclusive health through education, empowerment, and cultural competency.
Universal Design in Health
Learn why it is important to include universal design in health promotion programming and gain insight on how to include strategies that will assist you in reaching the widest possible range of participants. Presentation will provide examples of incorporating universal design in health messaging including print materials and program activities.
Dyad Approach to Inclusive Health
This session will cover the importance of incorporating an inclusive approach into health & wellness programming that highlights successful ways for individuals with varying levels of ability and their networks of support to successfully identify and work towards self-determined health goals. This session will also provide successful strategies on partnering together to provide accountability and built-in community support for program participants of all abilities.
Adaptive Wellness Resources & Activities
Recreation refreshes, revitalizes, and improves a person's quality of life. Learn about HDI's Kentucky Recreation Resource Guide and wellness4ky website, which highlights resources around our state that include things like state parks, adaptive recreation programming, sports clubs and teams as well as inclusive activities that can be done anywhere.
Sexuality & Disability
Sexual health and healthy relationships for individuals with disabilities are often overlooked and undervalued. This presentation provides insight and resources into the topic for educators, health providers, and caretakers on sexuality for individuals with disabilities to recognize the importance of sexuality and create a positive environment for improved and safe sexual opportunities. This presentation can be catered to intellectual and developmental disability or physical disability.
Inclusive Physical Activity Measures
Physical activity is beneficial for everyone, but it is especially important for individuals with disabilities who experience obesity and high blood pressure at significantly higher rates than the general population. This lecture will build a case for the importance of inclusion of individuals with disabilities in physical activity and discuss considerations for assessment measures of physical activity and fitness levels. Adaptive equipment and alternative methods for measuring activity will be included.