New resources coming soon!
The Universally Designed resources below were created in partnership with the Kentucky Women's Cancer Screening Program. The Kentucky Cancer Program also supported the development of many of these resources. Click an image to view a resource.
Breast Health and Cancer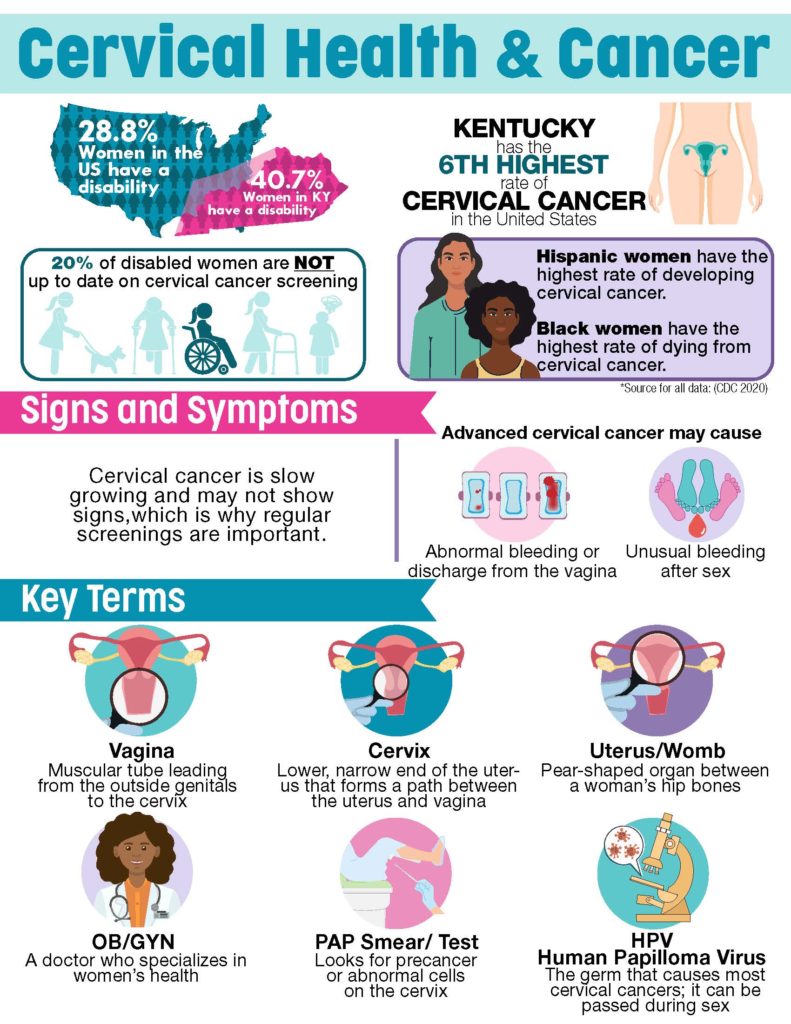 Cervical Health and Cancer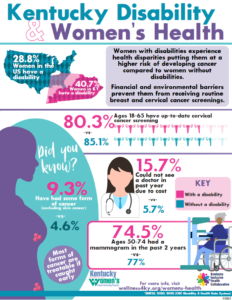 Kentucky Disability & Women's Health
---
This project and its resources are supported by 5 NU58DP007111-02 funded by the Centers for Disease Control and Prevention's National Breast and Cervical Early Detection Program.