With the goal of engaging community members to identify local strengths and barriers to promoting healthy inclusion for individuals with disabilities, Project CHEER hosted local community conversations. These events specifically targeted individuals and organizations from across disability, health promotion and healthcare, education settings, politics, and any community stakeholders. These conversations were a powerful way to get to know different parts of the community and learn from voices not usually heard. This included professionals and community stakeholders participating equally alongside individuals with disabilities, and their families/support systems. Project CHEER hosted these conversations with the intent to build bridges and make connections for taking action with identified outcomes from the discussion.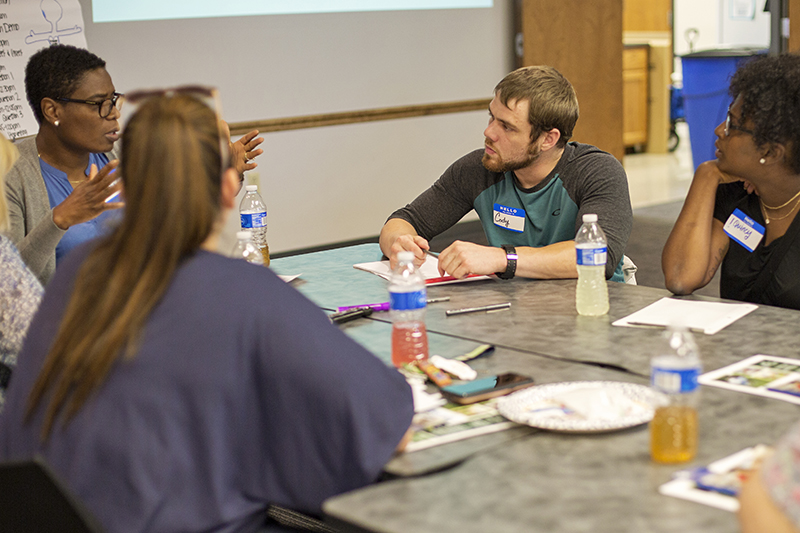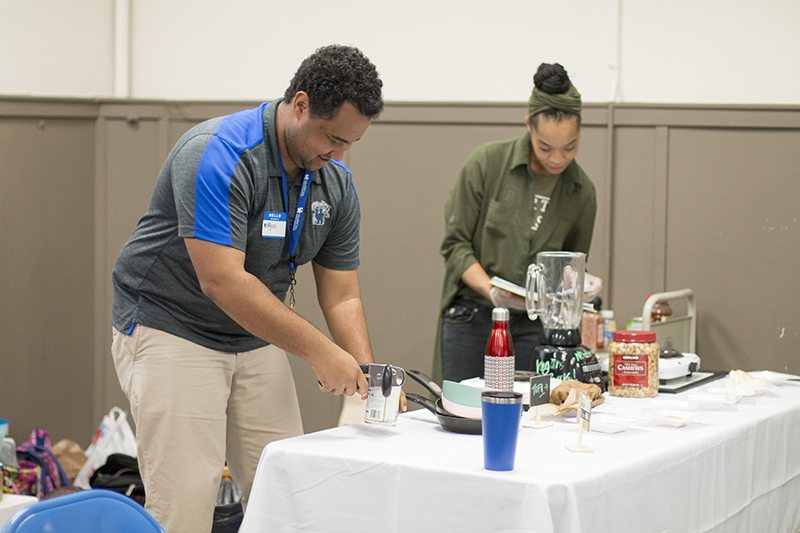 ---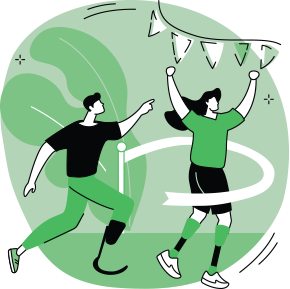 Authentically engaged diverse members of the community to understand:

Aspirations for the community
Concerns and barriers
How people think and talk about a given issue in relation to the community
Changes needed to reach aspirations for the community
What people believe we can do, and who they'd trust to take action

Generated public knowledge to inform decision-making of all kinds

Engage the community

: Inviting new people opens the door to new relationships

Find new partners:

Sharing Public Knowledge creates coalition opportunities

Develop strategies

: Working on the issue AND building capacity to work together

Mobilize resources:

Creating natural pathways for people to contribute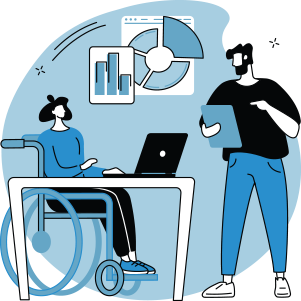 ---
Communities Served
Click below to learn about key themes from each Community Conversation:
---
Kentucky Inclusive Health Summit
Project CHEER hosted a statewide inclusive health summit to celebrate and connect efforts from the past five years. The below ImageThink graphics capture highlights and key themes from the Summit. To learn more about the exciting event, click here.
Inclusive-Health-Summit-_-ImageThink

Community Conversations were supported by the Grant or Cooperative Agreement Number DD000010, funded by the Centers for Disease Control and Prevention. Its contents are solely the responsibility of the authors and do not necessarily represent the official views of the Centers for Disease Control and Prevention or the Department of Health and Human Services.