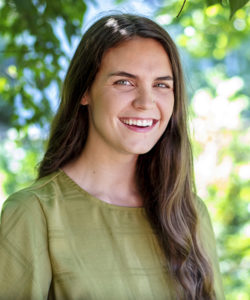 Austin
Nugent
Disability & Health Program Coordinator
Austin is the Disability & Health Program Coordinator for the Human Development Institute at the University of Kentucky. She received her bachelor's in sociology and disability studies from the University of California, Los Angeles. Over the past ten years, Austin has held many roles in the disability field including direct support professional, youth and community coordinator, and an advocate. She is a graduate of Partners in Policymaking. She developed an inclusive social justice youth program for people with and without disabilities to learn about social justice issues and advocacy. She is most passionate about supporting equitable programmatic, policy, systematic, and environmental changes that understand and support the intersectionality of diverse experiences. In addition to experiencing a mental health diagnosis, Austin is the older sister to a biological brother with Down syndrome and two adopted brothers impacted by adverse childhood experiences including abuse and neglect. In her free time, she enjoys camping, attending concerts, and reading.
What is your favorite healthy snack?
Depending on my mood either a berry, banana and spinach smoothie, or apple slices with peanut butter and unsweetened coconut flakes.
What does health/wellness mean to you?
I view health as the intersection of the various areas of our lives –mental, social, physical, environmental, vocational, and sexual. Health can be influenced by our relationships and communities, but everyone has a right to access, participate, and be self-determined in each domain.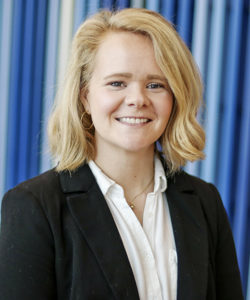 Danielle
Augustin
Disability Education Health Coach
Danielle is the Disability Education Health Coach for the Human Development Institute at the University of Kentucky. She serves the disability population through the channels of health coaching and education, program planning, universally designed resource development, research, evaluation, and community outreach as it relates to all areas of health.. She holds her bachelor's degree in Exercise Science from the University of Mount Union along with her master's degree in health promotion from the University of Kentucky. She is also a certified health and wellness coach through WellCoaches, a nationally recognized coaching organization. Danielle's passions include empowering individuals to lead a holistically health lifestyle, regardless of ability or disability. As a Type 1 diabetic herself, Danielle is also extremely passionate about making diabetes education, services, and programs fully accessible and inclusive to all individuals as she understands the obstacles faced every day by individuals managing this, and other, chronic conditions.
What is your favorite healthy snack?
I love fresh fruit. As a Type 1 diabetic, I am mindful of my carb intake so I'd much rather get my carbs from fruit than candy!
What does health/wellness mean to you?
To me, health and wellness means being able to live life to its fullest, whatever that may looks like for you. Health and wellness go so far beyond just physical health; our mental, emotional, sexual, social, intellectual, and spiritual health all strongly contribute to who we are and our ability to lead a fulfilling and meaningful life. Health is weaved into all aspects of our live including relationships, jobs, hobbies, and more. To me, health and wellness are the building blocks for every other area of our life.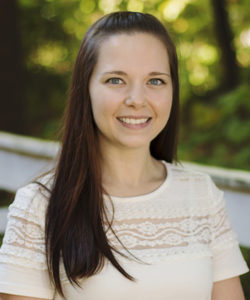 Kari
Jones
Graphic Media & Production Manager
Kari is the Graphic Media & Production Manager. She has degrees in Graphic Design and Media Arts, as well as a certificate in Universal Design from the University of Kentucky. She has been with the Human Development Institute since 2013, working closely with Health & Wellness and Child Care Aware.
Kari's job is to create videos and resources while keeping to Universal Design standards to ensure that all our products are accessible for everyone.
What is your favorite healthy snack?
Carrot sticks and hummus! I think I could munch on those every single day!
What does health/wellness mean to you?
A big part of being healthy is paying attention to what you eat and getting plenty of exercise, but another part is your mental and emotional health. If your mind and heart aren't healthy, that will affect your life daily. I always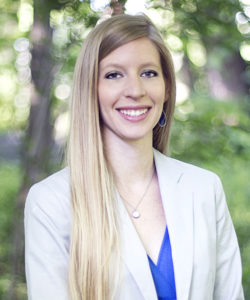 Lindsey Catherine
Mullis
Program Director
Lindsey is the Inclusive Health & Wellness Director for the Human Development Institute at the University of Kentucky and partners with the Kentucky Division of Developmental and Intellectual Disabilities and Centers for Disease Control Disability and Health to promote healthy lifestyles for people with disabilities and the communities that serve them across the state of Kentucky. She holds her bachelors in both psychology and exercise science along with her masters in health promotion and a certificate in developmental disabilities. She is currently in the process of pursuing her PhD in Health Education Sciences with a research focus on sexual health and sexuality of individuals with disabilities and serves on the University of Kentucky Sexual Health Promotion Lab and Co-Chairs the Sexual Health Special Interest Group for the Association of University Centers on Disabilities. Lindsey has worked with the HealthMatters team at the University of Illinois at Chicago to become an Advanced Certified Instructor for the HealthMatters Program. Lindsey is also a certified Health Promotion Clinical Director for the Special Olympics and serves on the Special Olympics Inclusive Health Advisory Board. In her free time she enjoys dance parties with her two daughters, Marcella and Caroline, and two sweet pitbull pups Nala and Kenobi.
What is your favorite healthy snack?
I am given a hard time for eating healthy pretty much all the time so a better question would be what are my favorite sweet treat snacks and the answer is caramel apples and rice crispy treats. Which in reality, aren't that unhealthy. I deserve the hard time I am given.
What does health/wellness mean to you?
Health is Happiness. When this health program first started, I created the tag line "Eat Well. Move More. Live Happy!" In the basic sense being healthy is exactly that. What we eat and the fuel we put in our bodies should be good so that we feel good. Movement and activity are essential to the health of our mind, body, and spirit. Living happy means to be mindful and present in the moment. Place value on our relationships, the memories we make, and our emotional and mental well-being. My mother used to say "Don't sweat the small stuff, and it is all small stuff."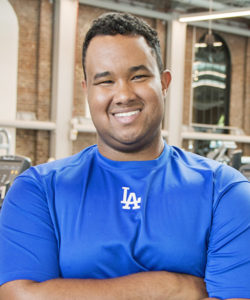 Morgan
Turner
Health Education Specialist
Morgan Turner is the Health Education Specialist at the Human Development Institute at the University of Kentucky. He is a graduate of Tates Creek High School and a Special Olympics athlete and athlete ambassador for Kentucky. Mr. Turner is a strong self-advocate who has both cognitive and physical disabilities. He works across multiple projects at UK-HDI focusing on health, inclusion, leadership, employment, and supported decision making. Mr. Turner was invited to participate in the national Special Olympics Inclusive Health Work Group. Mr. Turner is an expert peer health educator and has co-facilitated several inclusive health promotion programs across Kentucky. He has participated in over 75 trainings on universal design in health and disability inclusion.
What is your favorite healthy snack?
Carrots, grapes
What does health/wellness mean to you?
Being someone with a disability its important for me to be healthy and active and I'm happy I have a job that is related to that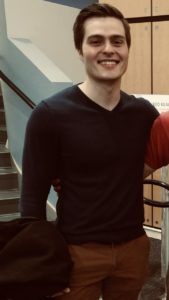 Trent
Marcum
Disability & Health Program Facilitator
Trent (he/him/his) works as a Disability & Health Program Facilitator with the Kentucky Inclusive Health Collaborative through the Human Development Institute. Trent is a Master's student in the Counseling Psychology program at the University of Kentucky. He graduated from Western Kentucky University in 2017 with a B.A. in English Literature and Film Studies. After graduating from WKU, Trent worked in both Day Treatment and Intensive Outpatient Therapy at CHNK Behavioral Health in Covington, KY; after moving to Lexington in 2019, Trent began work with Expressive and Wellness Programs of ES Inc. where he provided supports for adults with intellectual and developmental disabilities. His research interests include relationships, generational trauma, trauma in marginalized populations, and accessibility to mental healthcare for individuals with disabilities.
What is your favorite healthy snack?
A post-workout vegan protein shake.
What does health/wellness mean to you?
What Lindsey said.