---
Wellness Edge aims to increase the quality of engagement for individuals with paralysis and their support networks,  including caregivers, family, and friends in recreational settings, and thereby improve health outcomes of not only the individual but also his or her support network by building capacity of local communities to enhance and facilitate access to recreational programs, so they might effectively serve individuals with paralysis and their support networks.
Why? An estimated 5.4 million people live with paralysis in the United States. The leading causes of paralysis are stroke, spinal cord injury, and multiple sclerosis. People impacted by paralysis are more likely to have health risk factors, such as being overweight, smoking and not being active; which put them at greater risk of developing secondary conditions such as cardiovascular disease and diabetes. Given the higher health risk that individuals with paralysis face and the lack of infrastructure in the state to provide accessible and inclusive recreational programming, there is a strong need to help communities develop, implement, and provide accessible recreational services.
How? A three-year grant totaling $600,000 from the Administration on Community Living to support a Paralysis Resource Center State Pilot program grant. Wellness Edge will provide grants of up to $10,000-$24,999 to community organizations that provide organized recreational activities that are intentionally designed to benefit individuals, groups or communities.
Bowling Green Adaptive Sports Receives Grant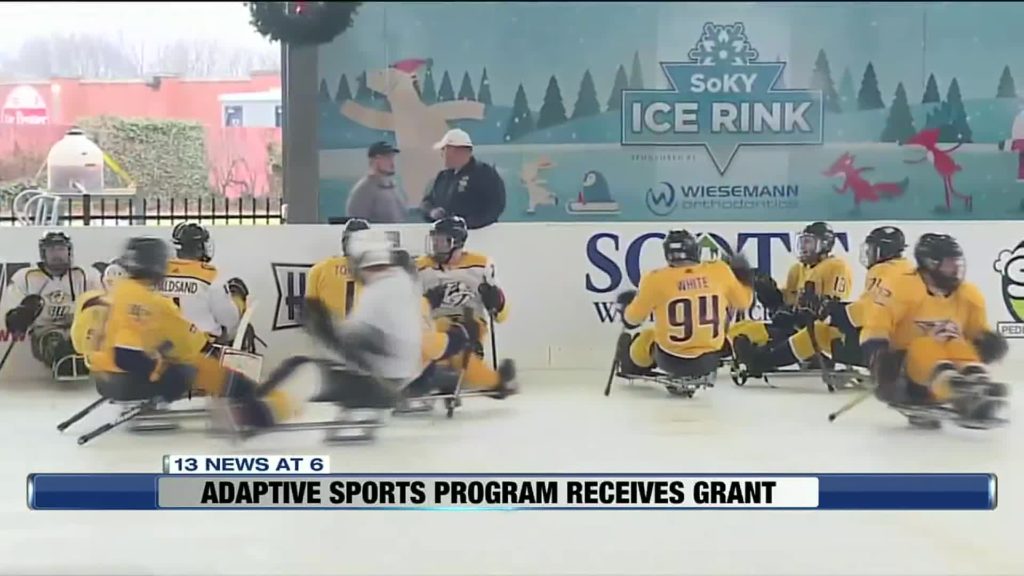 BOWLING GREEN, Ky. (WBKO) – The adaptive sports program in Bowling Green will soon receive a grant of just over $21,000 from the University of Kentucky's Human Development Institute. "We've been involved with the University of Kentucky for three years now and we're excited to roll out new program initiatives," said Cameron Levis, Bowling Green Parks, and Rec Special Populations Instructor.
*The project described is supported by Grant Number 90PRRC0001-01-00 from the Administration for Community Living, Department of Health and Human Services. Its contents are solely the responsibility of the Wellness Edge staff and do not necessarily represent the official views of the Administration for Community Living Or HHS.