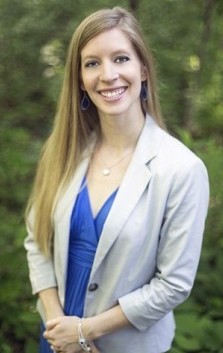 Hello! My name is Lindsey Catherine Mullis and I am the new Health and Wellness coordinator for for the Human Development Institute at the University of Kentucky. I am really excited to get started promoting healthy lifestyle options within the HDI network and community. My background is in exercise science, psychology, and health promotion with a certificate in developmental disabilities. I was hired by HDI under the new initiative to promote health and wellness that transpired from previous research efforts with the Quality Improvement Committee.  According to the 2012-2013 National Core Indicator (NCI) data, 63% of those with intellectual and developmental disabilities are considered overweight or obese. However Kentucky data is even higher at 68% and even higher again for those receiving the Supports for Community Living waiver (70.5%). The NCI data indicated only 14% of this population are engaging in at least 30 minutes of moderate physical activity three times a week.
Ironically, the proportion of Kentuckians who reported on the NCI that they chose or had some input in choosing their day activity was 50% (and 58 % for those in SCL), while over 90% reported involvement in deciding how they spent their free time, what to buy with their spending money, or their daily schedule. This is powerful information. By providing healthy options along with the health promotion programming and education on healthy choices, individuals with intellectual and developmental disabilities can start to successfully make efforts on improving their own health and obtain the positive benefits from it. So that, ladies and gentlemen, is exactly what I am here to do.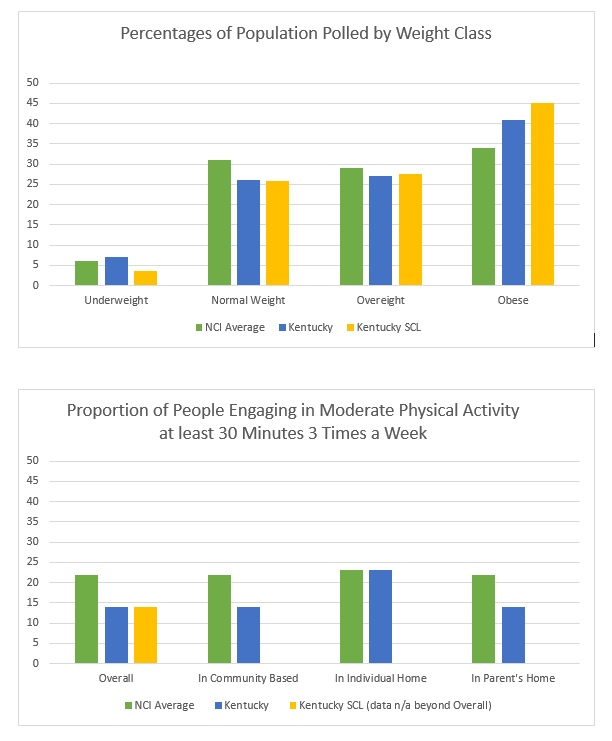 I think it is very important to highlight the need for healthy options to be available, to educate on what it means to be healthy, and to promote autonomy and empowerment for individuals with disabilities to make those healthy choices. One critical component of success revolves around positive supports for healthy lifestyles. Whether working to make healthy options available, encouraging and motivating others to be healthy, or leading by example with your own healthy lifestyle, I challenge you to make a conscious effort to start making healthy differences.   Simple steps to do this are by focusing our diets on fruits, vegetables, and whole grains as well as incorporating physical activity into our daily routines. This can be as simple as parking farther away or taking the stairs versus the elevator. Positive health choices can be simple and inexpensive, it just starts with the motivation to make that healthy change.
So I leave you with this healthy tip: The first step to making healthier choices is making the decision to be healthy and then keep on going! Start small with swapping out a glass of water instead of a sugary soft drink for one meal and then work up to only having a soft drink once a day, or maybe even once a week. Perhaps you could make the effort to have a salad with dinner a few days a week and work up to most days of the week. The power to be healthier and happier is in your hands, so make something happen with it!