Personal hygiene can be a sensitive subject but an important one to many aspects of our health.  Good hygiene is a crucial component to not only physical health but also emotional health and how we feel about ourselves as well as social health and how we interact with others.  It is important to practice good personal hygiene to help prevent cavities and bad breath, or body odor, infections, and even other health problems.  The resources provided to you here are helpful tools that you can use to educate appropriate personal hygiene to develop a good hygiene plan and even make it fun!
Here is a video overview of the importance of personal hygiene with 10 helpful tips: Personal Hygiene Video
Learn About Germs!
Talk about the difference between clean and dirty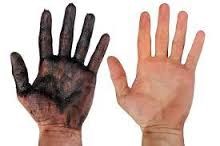 Hand Washing!
Here is a Centers for Disease Control video that discusses the make-up of germs and bacteria on our hands and how disease spreads along with tips for stopping the spread of germs:
Check out this website for some great hand washing resources:
Glitter in Hand Sanitizer

Put the fine/small cosmetic glitter inside of a bottle of gel hand sanitizer (you can find these items at your local drug store)
have one person use the sanitizer and then start shaking hands with others.

some instructors use the sanitizer themselves and pretend to sneeze or cough on their hand

As individuals start shaking hands with others you will see how the glitter spreads
talk about how the glitter represents germs and the importance of washing germs off our hands
Tips for Visual Learning
Look at picture examples of clean and dirty or good and bad hygiene (Disclaimer: be careful when searching for images of bad hygiene)
Ask questions about the people or things in those pictures

Would you want to use/wear that item?  How do you think it smells?
How would you feel if this person sat beside you? Would you hire this person for a job
What can this person do better? What are they doing right?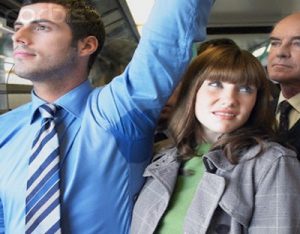 Sequence Hygiene Routines
Sequence the tasks of hygiene care to get an idea of what needs to happen and in what order

What needs to happen everyday?
What tasks do you do in the morning?
What tasks do you do in the evening?
What tasks do you do throughout the day?
What needs to happen about once a week?
What only happens occasionally?
Also sequence the pictures of the steps involved in those tasks.  Here are some examples:
Here is a link to an iOS application (for iPhone/iPad), which will offer an innovative and comprehensive way to learn about daily personal hygiene: iDo Hygiene
This is a great visual resource with powerpoints and handouts. Some even include universal design, for adapting to different learning styles.  You might want to update a few, but it's a great alternative to starting from scratch: Personal Hygiene/Grooming Ideas