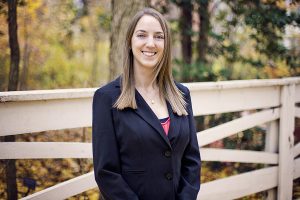 Hello! My name is Megan Jaspersen, and I am the newest member of the Health and Wellness Initiative at the Human Development Institute at the University of Kentucky.  I have been hired under a grant obtained through the Commonwealth Council on Developmental Disabilities to conduct the Health Partners program. I am so excited to get started assisting others in improving their health! My educational background includes Psychology, Exercise Science, and Health Promotion. Previously, I worked in a school setting teaching health and physical education as well as working with individuals with severe emotional disabilities.
Health Partners is a holistic health program that utilizes curriculum adapted from Healthy Lifestyles for People with Disabilities out of the Oregon Health and Science University. This program focuses on a dyad approach, which means that individuals with disabilities will identify a health partner to complete the program with. This can be a friend, family member, or other support.  Together, partners will learn about making healthy choices across all areas including physical, emotional, social and spiritual health. Research shows that individuals attempting to make positive health changes are much more likely to experience success if they have support and are being held accountable.
Healthy Partners uses the self-determination model to allow individuals to take an active role in determining which health goals are most important to them. Throughout the program, participants reflect upon their current health habits and identify areas in which they would like to improve. Individual goals are chosen, and specific steps are identified. This can include losing weight, improving friendships, obtaining a specific job, exercising more, eating healthier, and everything in between! After discussing available resources and necessary supports, participants put their plan into action. Follow up meetings are held in order to assess progress and provide support.
In November of 2015, the pilot program for Health Partners was completed in Lexington, Kentucky. The response from participants has been overwhelmingly positive. Widespread programming will launch in January of 2016, and the facilitators are excited to begin providing quality health programming to individuals across Central Kentucky. Please take a moment to view our Health Partners website tab Health Partners for more information. If you or someone you are interested in participating, contact me by phone at 859-257-2304 or by email at megan.jaspersen@uky.edu to start working towards a healthier you!
Check out the video from our pilot program!