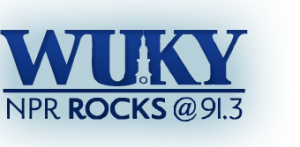 The Health and Wellness Initiative at UK's Human Development Institute aims to serve individuals with a variety of backgrounds, interests and needs in creating a future which gives them the tools needed to learn about and advocate for their own health, and achieve a more active, empowered future. As we continue to strive for excellence in these areas, it is good to be reminded of why this work is so important. Recently, Lindsey Mullis and Megan Jaspersen had the pleasure of speaking with Dr. Greg Davis of NPR, forensic pathologist with UK HealthCare, about health and disability.
Along with information about the Health Partners program, listeners were educated on the grave health disparities that exist for individuals with disabilities. They tend to have significantly poorer health than the general population. In Kentucky, 29.2 percent of adults identify as having a disability verses 22 percent nationally. Over 70 percent of Kentuckians with a disability are overweight or obese, and less than 20 percent are engaging in at least 30 minutes of physical activity three or more days per week according to the most recent report.
Sustainable change will only occur when people are empowered to take control of their own health choices which is why it is important to focus on improving lifelong opportunities and services not only for individuals with disabilities, but also their families and communities. If you are interested in more information on Health Partners coming to your community, visit our website by clicking on the Health Partners Tab.
This interview was aired on WUKY- NPR Rocks @91.3 on August 10th, 2016. Click below to listen to the full interview.